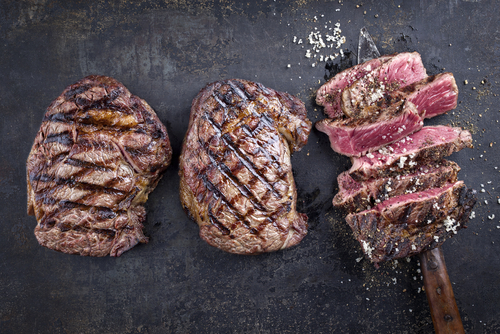 WHAT WE OFFER
We are proud to feature some of the best, most well marbled beef and pork that we can find. From imported wagyu from Australia and Japan, to USDA Prime boneless steaks like filet, NY Strip and Ribeye, and in-house dry aged USDA Prime Bone-in Ribeyes, Porterhouse, and KC Strip. Our heritage pork is beautiful pork from Berkshire and Duroc hogs, and we do offer dry aged pork as well. We carry a selection of chicken, duck and lamb, as well as frozen seafood. We are a custom butcher, and welcome inquiries from our customers.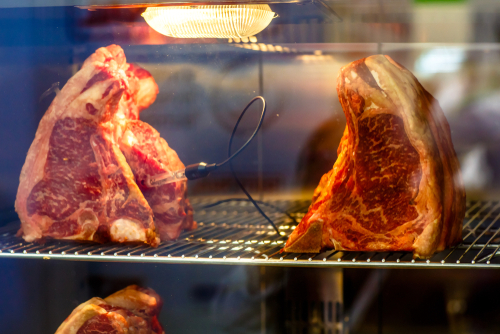 PRIME AGED BEEF
Why do we dry age our beef? Simply put, we believe it is a much better product. The natural enzymes in the beef break down the muscle fibers to create a more tender steak, while the fats get broken down into fatty acids. This enhances the flavor, resulting in a prime steakhouse cut of beef that you can grill at home.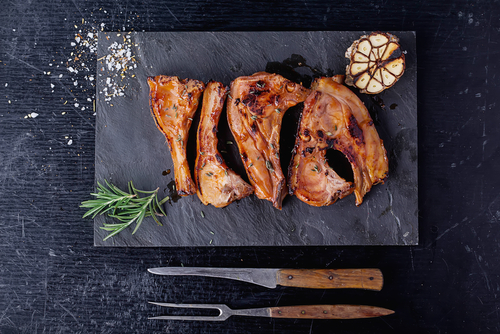 PORK: NOT THE OTHER WHITE MEAT
We are proud to feature heritage breeds of pork, such as berkshire and duroc, locally raised here in Minnesota, by Fischer Farms Family Pork, and Compart Duroc. Our pork has a deep pink and maroon coloring, and marbling normally not associated with the commodity pork you are most likely used to.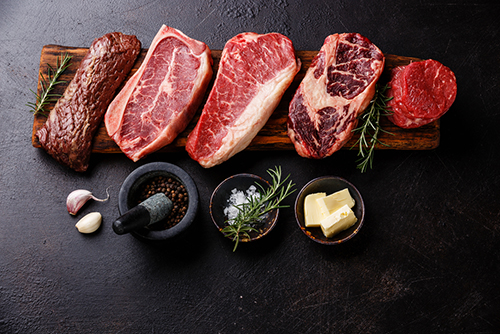 CONTACT US
We carry a great selection of Wagyu from Australia and Japan, USDA Prime Dry Aged steaks, as well as many premium cuts of locally raised heritage, and Dry Aged pork, chicken, duck, lamb and frozen seafood. Our selection does vary based on availability and seasonality. Feel free to contact us if you are looking for something specific.
Visit Us
J. Morten's Minneapolis
4999 France Ave S, Suite 180
Minneapolis, MN 55410
P: 612-345-4723
CURRENT HOURS:

Tuesday - Friday: 11am-7pm
Saturday - Sunday: 11a - 5pm